Introducing SlideSync, the new webcast platform
You're just a few clicks away from your world-wide live event
Reach your audience wherever they are
SlideSync works on both desktop and mobile devices
Easily manage your webcast
With the powerful and intuitive backend
Flexible production options
Work out of the box with your computer's built-in camera or attach professional gear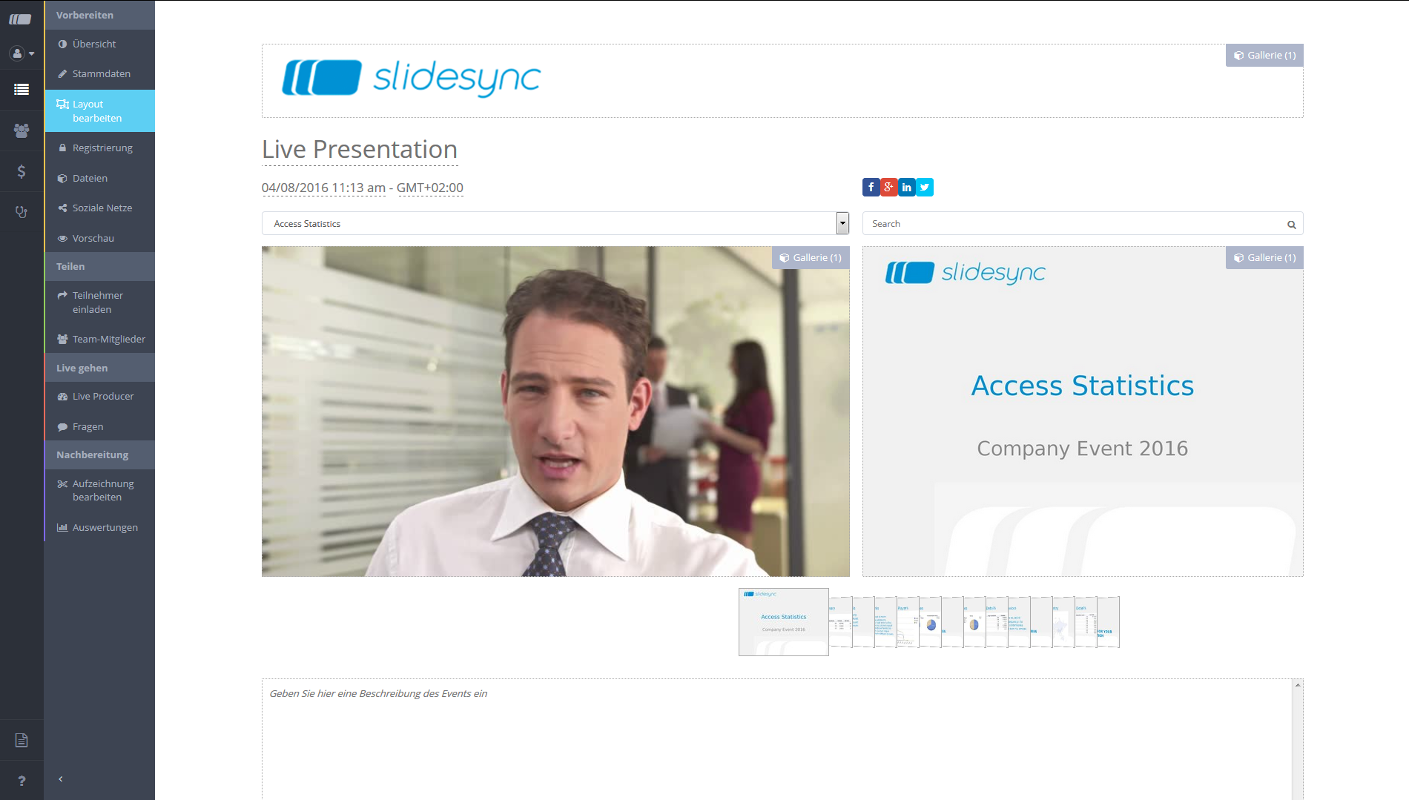 Features
Easy to use
Start without prior training. Just 5 simple steps to publish your live webcast. Add media via drag and drop and quickly share the event with your audience.
Sophisticated technology
Runs on all modern devices – be it smartphone, tablet, laptop or desktop computer. Built on the latest web technologies. Proven security and data protection.
Flexible production options
Work with your computer's built-in camera or attach professional hardware. Start a small webcast or do a large-scale production for a global audience.
Powerful user interface
Interact with your audience. Let users ask question during your webcast. Start a poll. Participants can scroll through your presentation, use a powerful full-text search, jump between chapters and resize the layout as required. And everything remains in sync.
Simple pricing
Competitive and flexible payment options. Choose between pay-as-you-go or sign up for a monthly subscription.
Fully customizable
Choose from our standard designs or get a fully customized set of templates for your organization. Require users to register with any data you need or let everyone join anonymously. Adjust any setting organization-wide according to your policies.